ABOUT US
Climb Mediterranean is an  internationally recognized rock climbing school based on the Greek island of Kalymnos (perhaps the best overall climbing destination in the world) and organizing climbing trips on best climbing venues in the Mediterranean .
Climb Mediterranean offers climbing courses including tailor-made guided and instructed 5 days rock climbing camps on Kalymnos and best climbing destinations all over the Mediterranean coast. Climb Mediterranean aims to create an environment for you to progress and evolve. The enthusiasm and experience of the instructors will help you learn and develop in safety your climbing abilities, whether you wish to push your limits, just enjoy your climbing, or bring more awareness to your climbing practice… and ultimately celebrate life.
Along with our daily group courses, we offer private and semi-private sessions, 5-day climbing camps for beginners or intermediate climbers, as well as yoga & climbing retreats on Kalymnos, Sicily, Sardinia, Cyprus and places amongst the best climbing destinations over the Mediterranean coast.
Our Instructor
Tania Matsuka
Certified climbing instructor (French National Diploma)
STOTT PILATES Instructor Training … Intensive Mat-Plus™ – IMP
Master in Image and Signal Processing
Computer Engineer
Tania is a passionate adventurer, a dedicated climber and an ex-computer engineer. Inspired by the beauty of the natural environment and after many years of climbing outdoors and travelling to different climbing destinations she decided to become a climbing instructor. Her goal as a climbing guide is to inspire others to cultivate a more joyful and positive approach to the challenging sport of climbing and life.
In 2012 she was the first Cypriot woman to be accepted, trained and qualified by the French National climbing school as a rock climbing guide. This is a highly regarded and internationally recognized qualification. Since 2013, Tania has taught climbing and has run climbing & yoga retreats throughout the year in different locations in Europe. Most recently, in 2016, she also became a Stott Pilates Mat instructor. Tania speaks Greek and she is fluent in French and English. With the intention of creating an environment in which to share, play, teach and evolve experience in climbing, Tania founded Climb Mediterranean in 2015 in Kalymnos, a world class climbing destination.
For more details about how to get to Kalymnos and become inspired about climbing in Kalymnos, there is a dedicated website ClimbKalymnos which provides a regular update of a wide range of topics specific to Kalymnos. Kalymnos is the place to visit for your holidays, whether you want to wake up with a morning Pilates or Yoga class, cool off with a swim and a snorkel, join a climbing course, enjoy a traditional Greek meal with a breathtaking view of the Aegean sea… or just relax and get ready to fall in love with island life.
Follow us on our social media !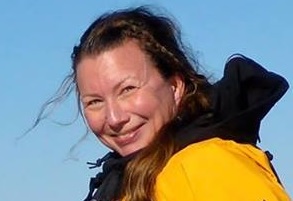 "I contacted Tania Matsuka for coaching in climbing because I had trouble leading. She showed me the importance of silent feet, and of hips, and balance and reminded me how to go slow and back away to gain what I want. Instead of forcing. If I force climbing, it rejects me. If I go slow, the joy will come. Tania is soft spoken, curious, with an easy smile and I very much enjoyed climbing with her"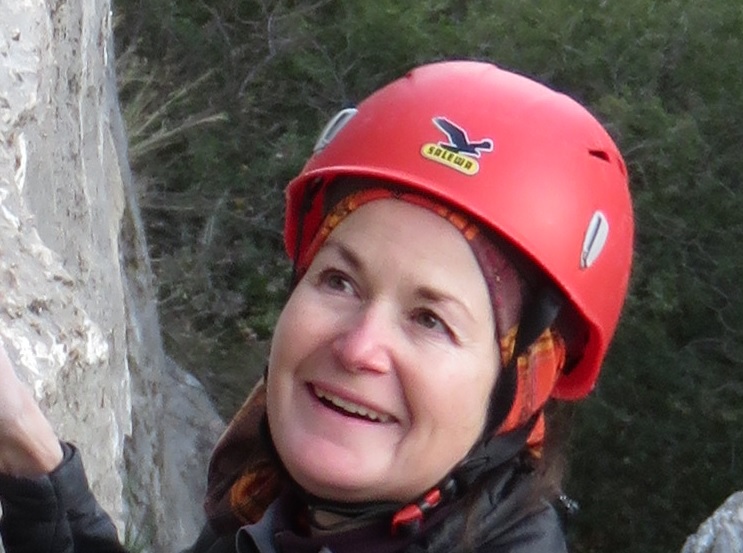 "Without a doubt these ladies are talented! They encourage you every step of way and Tania has a gift for honing your abilities without you even realizing – you will be amazed at what you can achieve.
The gentle approach and exceptional descriptive talk through each movement at the yoga sessions means you can work through the yoga moves with your eyes closed. The connection between the climbing and the yoga is incredible and the balance is just right. These ladies are inspirational…"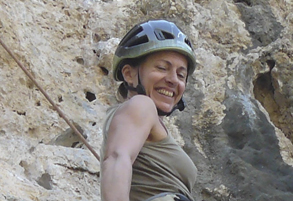 Je recommande vivement de grimper avec Tania Matsuka. Les stages d'escalade / yoga qu'elle propose à Kalymnos et à Chypre sont tout à fait adaptés à tous les niveaux. Elle est une excellente professeur d'escalade, attentive et soucieuse d'aider les participants à améliorer leur grimpe à leur rythme et dans la bonne humeur. La combinaison avec les séances de yoga proposées par Nazo est un véritable atout: assouplissement, détente…
Que du bonheur en plus dans des endroits merveilleux qu'elle vous fait découvrir.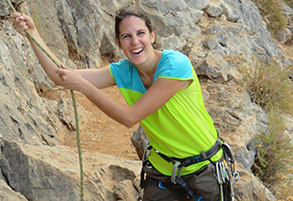 Tania was my climbing instructor during a yoga and climbing holidays in Kalymnos last year. She is the best climbing instructor you can imagine! she is passionate, kind, gentle and she has lots of patience. She has a second sense to know when she can push your boundaries and when isn't a good time. She is also very conscious about safety while climbing and she pass that on to her students, so that you are also able to be safe and enjoy climbing when you go on your own.And all that while having lots of fun!
Climbing in Kalymnos with Tania was such a wonderful experience. She is a terrific teacher who gets to know all of her students on a personal indepth level and can adapt her sessions to suit all needs and abilitie so that everyone in the group is working at a good individual level, this is a really important skill when teaching rock climbing and one that I feel Tania has definitely mastered. My climbing technique improved dramatically after 5days with Tania and I climbed to my highest outdoor grade under her supervision, I can't recommend her highly enough as a rock climbing instructor. Climbing aside, shes a really awesome chick and an incredibly warm person who is just fun to be around.