QUI SOMMES NOUS
Climb Mediterranean est une école d'escalade, basée sur l'île grecque de Kalymnos (peut-être la meilleure destination escalade au monde) ainsi que sur la belle île méditerranéenne de Chypre.
Climb Mediterranean propose des stages sur mesure. L'objectif de Climb Mediterranean est de vous mettre en conditions de progresser et d'évoluer. L'expérience et l'enthousiasme des moniteurs professionnels vous aideront à développer vos qualités de grimpeur en toute sécurité, que vous souhaitiez repousser vos limites, simplement profiter de la grimpe, ou mieux vous connaitre dans votre pratique de l'escalade… tout en profitant de la vie à la
Outre nos cours collectifs à la journée, nous proposons des stages privés ou semi-privés, des camps d'escalade de 5 jours pour les grimpeurs débutants ou intermédiaires, ainsi que des retraites de yoga et d'escalade à Kalymnos, Chypre, ainsi que sur les meilleures destinations d'escalade de la côte méditerranéenne.
Notre monitrice d'escalade
Tania Matsuka
Titulaire du diplôme d'Etat français : DEJEPS (Diplôme d'Etat de la Jeunesse, de l'Education Populaire et du Sport) Escalade en Milieux Naturels
Professeur de PILATES… Intensive Mat-Plus™ – IMP
Titulaire d'un Master en traitement du signal et traitement de l'image
Ingénieur en informatique

Tania est une aventurière passionnée, ex-ingénieur en informatique qui s'est entièrement consacrée à l'escalade. Inspirée par la beauté de la nature et après de nombreuses années d'escalade outdoor et de voyages sur différents sites, elle a décidé de devenir monitrice d'escalade. Son objectif, en tant que monitrice, est d'inciter les grimpeurs à une approche plus positive et joyeuse des challenges que sont l'escalade et la vie.
En 2012, c'était la première femme chypriote à être admise, formée et diplômée comme monitrice d'escalade en France, une qualification particulièrement reconnue à l'international. Depuis 2013, Tania a enseigné l'escalade et a organisé des retraites yoga/escalade toute l'année en différents lieux d'Europe. Plus récemment, en 2016, elle est devenue professeur de Stott Pilates Mat. Tania parle grec et couramment le français et l'anglais.
Dans l'objectif de créer un environnement où partager, jouer, enseigner et faire évoluer son expérience en escalade, Tania a fondé Climb Mediterranean en 2015 à Kalymnos, une destination d'escalade de renommée mondiale.
Pour s'inspirer de l'escalade à Kalymnos et avoir plus d'informations sur comment s'y rendre, il existe un site internet dédié ClimbKalymnos, qui fournit des informations régulièrement mises à jour. Kalymnos est la destination de vos vacances, que vous souhaitiez commencer la journée avec un cours de Pilates ou de yoga, vous rafraichir par une petite baignade ou une plongée avec masque et tuba, prendre un cours d'escalade, déguster la cuisine grecque traditionnelle devant une vue à couper le souffle sur la mer Egée… ou simplement vous détendre et vous sentir prêt à tomber amoureux de la vie sur cette île.
Follow us on our social media !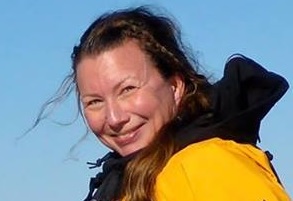 "I contacted Tania Matsuka for coaching in climbing because I had trouble leading. She showed me the importance of silent feet, and of hips, and balance and reminded me how to go slow and back away to gain what I want. Instead of forcing. If I force climbing, it rejects me. If I go slow, the joy will come. Tania is soft spoken, curious, with an easy smile and I very much enjoyed climbing with her"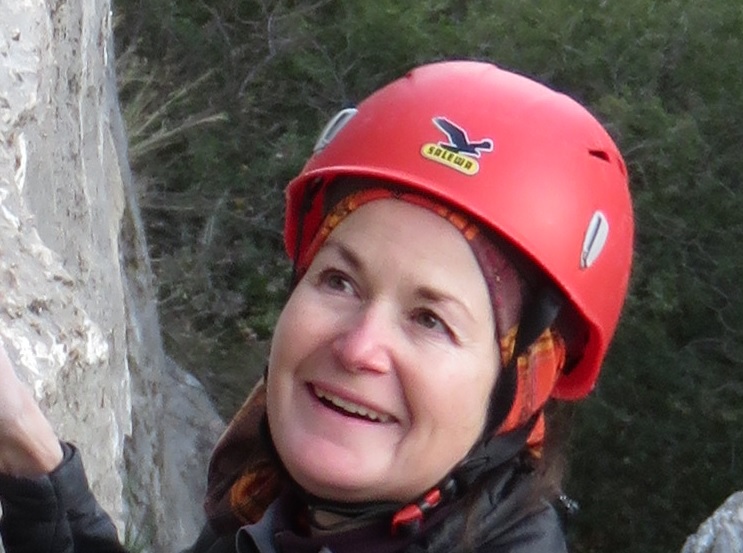 "Without a doubt these ladies are talented! They encourage you every step of way and Tania has a gift for honing your abilities without you even realizing – you will be amazed at what you can achieve.
The gentle approach and exceptional descriptive talk through each movement at the yoga sessions means you can work through the yoga moves with your eyes closed. The connection between the climbing and the yoga is incredible and the balance is just right. These ladies are inspirational…"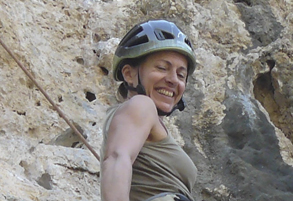 Je recommande vivement de grimper avec Tania Matsuka. Les stages d'escalade / yoga qu'elle propose à Kalymnos et à Chypre sont tout à fait adaptés à tous les niveaux. Elle est une excellente professeur d'escalade, attentive et soucieuse d'aider les participants à améliorer leur grimpe à leur rythme et dans la bonne humeur. La combinaison avec les séances de yoga proposées par Nazo est un véritable atout: assouplissement, détente…
Que du bonheur en plus dans des endroits merveilleux qu'elle vous fait découvrir.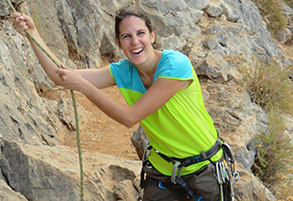 Tania was my climbing instructor during a yoga and climbing holidays in Kalymnos last year. She is the best climbing instructor you can imagine! she is passionate, kind, gentle and she has lots of patience. She has a second sense to know when she can push your boundaries and when isn't a good time. She is also very conscious about safety while climbing and she pass that on to her students, so that you are also able to be safe and enjoy climbing when you go on your own.And all that while having lots of fun!
Climbing in Kalymnos with Tania was such a wonderful experience. She is a terrific teacher who gets to know all of her students on a personal indepth level and can adapt her sessions to suit all needs and abilitie so that everyone in the group is working at a good individual level, this is a really important skill when teaching rock climbing and one that I feel Tania has definitely mastered. My climbing technique improved dramatically after 5days with Tania and I climbed to my highest outdoor grade under her supervision, I can't recommend her highly enough as a rock climbing instructor. Climbing aside, shes a really awesome chick and an incredibly warm person who is just fun to be around.