Kalymnos 5-day climbing course- Beginners level
2021 Kalymnos climbing courses
Looking to book a climbing course or a retreat for the new climbing season in 2021. Do you want to plan your next rock climbing holidays and you want to book a course to taķe your climbing to the next level ? Do you want to book a course with a certified instructor for your first climbing outdoors?
We have a variety of climbing courses and retreats now available for 2021 starting from April .
A brief description of our beginner's climbing course is available here as well the dates available from April to November 2021.
Who can join this course
To participate this course, no climbing experience is required. This course is ideal for completely beginners and indoor climbers wishing to introduce climbing into their lives. It is a great introduction to sport climbing.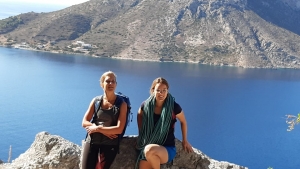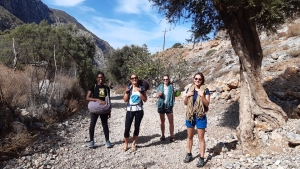 When can you join this course:
Beginners climbing course on Kalymnos is running from April to November for 2021. If you are interested in taking the Beginners Course but none is scheduled on the calendar then just email us and we will try to arrange a course for the dates you request.
Available days are:
2nd-7th April
10th-15th April
1st-6th May
22nd-27th May
13th-18th June
27th June-2nd July
4th-9th July
25th-30th July
31st July -5th August
18th-23rd September
25th-30th September
2nd-7th October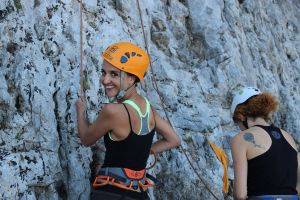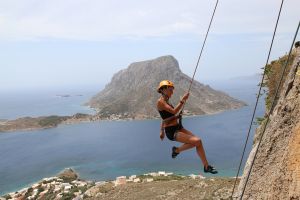 Some of the skills you learn
A beginners climbing course is one the most interesting courses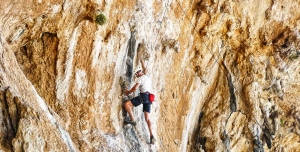 i teach from an educational point of view as it is very important regarding both safety and technique body movement. This is why the body and muscles the learn from practicing and learning new habits and skills. I give a lot of importance on the repetition of specific exercises to work and monitor step by step good technique and develop progressively skills as footwork and body awareness.
Safety also is the number one regarding climbing. I teach the essentials in a very safe environment and build progressively confidence regarding rope work and safety skills.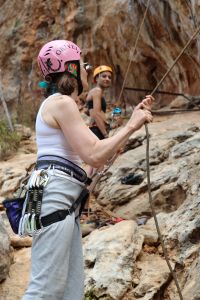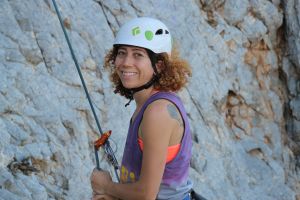 A brief plan of the course and skills someone learns at the end of the beginners course is the following:
An introduction to fundamental skills of a climber (technique-balance-movement, physical strength, security)
How to top-rope climbs
Obtaining safety skills
Climbing in a wide range of different styles (tufa, steep, vertical, corners, slabs)
Understanding the risks of outdoor activities
Building confidence and concentration.
Understanding and trusting the necessary climbing equipment.
Building up cooperation and communication between climbing partners
An introduction to lead climbing
The climbing course runs with a minimum of 2 students and maximum of 6 students. Private tuition is possible as well as Group tuition: please send us an email for more details