Intermediate rock climbing course
A month already has passed after the end of the season and my last climbing course on Kalymnos.
Today, it feels like Winter with rain and clouds on the island… Some tea and cake and lot's of time to update our blog and our climbing stories from the courses.
I feel lucky and so grateful to finish the season by teaching an amazing international group from England, France, Spain and Switzerland.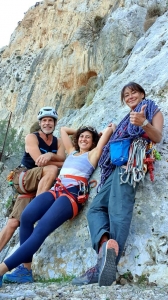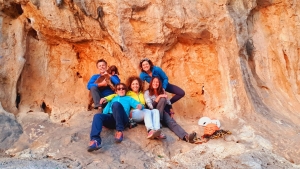 Richard from England and Mamen from Spain joined for the first time the 5 days intermediate climbing course with me here on Kalymnos. Richard, a very experienced climber and mountaineer initially contacted for some coaching to improve his footwork and technique as he was suffering from lot's of injuries and part of it was related to poor technique . Mamen, an enthousiastic rock climber was interested in improving his technique and build up more confidence on lead climbing. She was willing to take the practice falls with grace and always ready to lead and climb out of her comfort zone .
Pascale from France already joined a multipitch guiding and a yoga and climbing retreat with me and that was his third time joining. An excellent climber with great technique and footwork that had reached a plateau, mostly because of her fear of falling. Lucie was her third time joining a course with me and this time she wanted to focus more on her footwork technique and work on more specific feedback to improve her climbing and push her limits.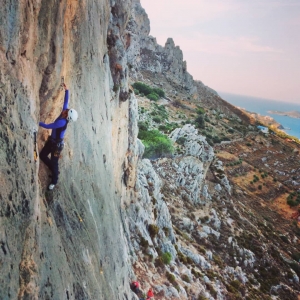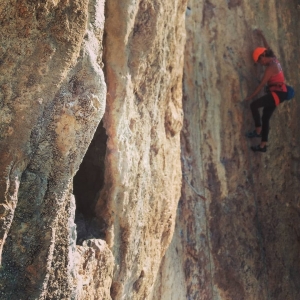 The group was very homogeneous and that made it easier to work on team exercises but also focus on individual need's working on their weaknesses and strong points.
During the weak we climbed in Ghost kitchen, Poets, Arginonta, Arhi and Afternoon sectors. They on sighted routes from 6a to 6c and flashed a couple of 7a's .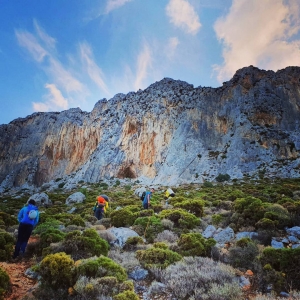 Kalymnos end of the climbing season
It was very rewarding and beautiful to share those climbs with this amazing group and help them improve their climbing and develop their body awareness for rock climbing. Those climbing courses tend to be very empowering and due to the intensity, they can allow you to awake your consciousnesses and boost your climbing confident by understanding more your body and mind limitations but also your strong points !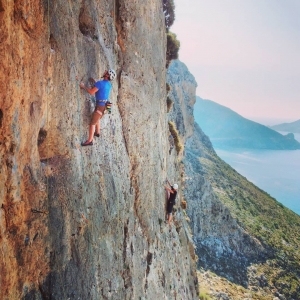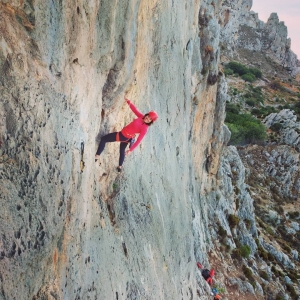 Thank you Lucie, Mamen, Richard and Pascale ! Team work makes dream work 😉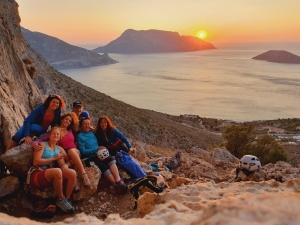 Very much looking forward already for the next season to come. Stay tuned and follow us for the new courses and retreat for 2021. Coming soon